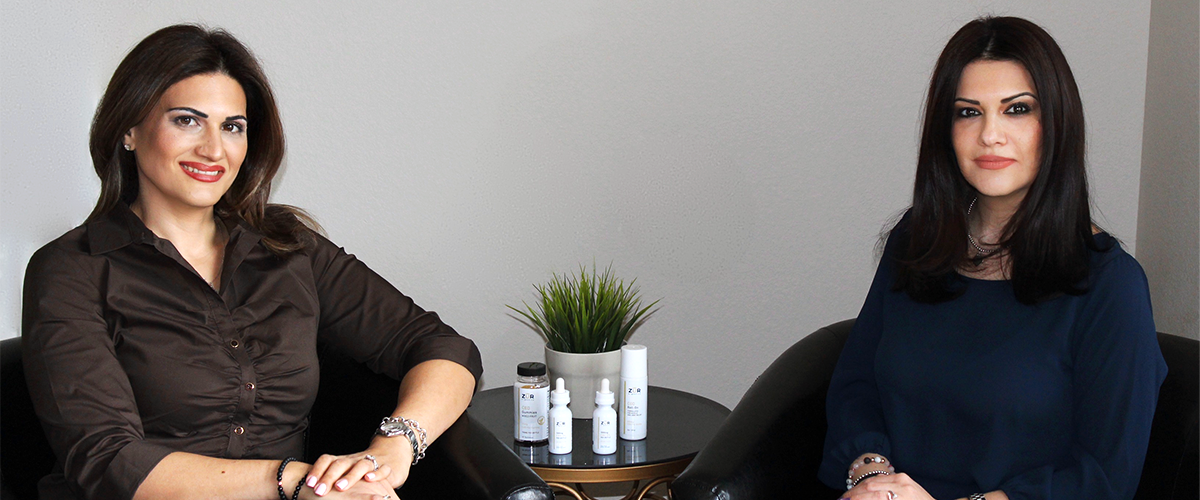 Business partners and lifelong best friends Naomi Fayzulayev and Milana Babayeva founded ZŪR Organics to bring top-quality CBD goods to choosy shoppers who buy only the best for their health and homes.
With eight kids and three dogs between the two of them, Naomi and Milana wanted more calm, balance and focus in their on-the-go lifestyles. After discovering CBD through their unique wellness journeys, they realized the cannabinoid's often-untapped potential to help people like them juggle marriage, parenthood, school, business endeavors and so much more.
Naomi and Milana know today's partners, parents and caregivers are constantly putting everyone around them first. CBD encourages a daily check-in and an opportunity for valuable self-care, even if it's as simple as taking a tincture before tackling a to-do list. It allows people to approach their everyday responsibilities with renewed motivation and focus — moments that busier-than-ever families usually don't get enough of, but certainly want and need.
ZŪR Organics offers approachable and trustworthy wellness products that contain premium, good-for-you ingredients. The word "ZŪR" translates to "awesome" in our founders' native language, Bukharian (a Persian dialect), and speaks to our company's steadfast commitment to outstanding quality and excellent business practices. We know holistic health-oriented people don't settle for second-rate products in their homes. That's why we consistently strive to exceed these high expectations as well as educating our communities about CBD's benefits, dispelling confusion and breaking taboos.
There are countless CBD companies simply capitalizing on a trend. ZŪR Organics shines through the crowd with tried-and-true products: They're GMO-free, third-party tested and made with CBD oil derived from American-grown hemp. The result is a hand-selected range of CBD products to support you and your loved ones through challenges and accomplishments, everyday routines and life's greatest joys.